Why do you need branding?
People go to brands they like and trust. 91% of consumers report they are more likely to buy from a brand they trust. The greatest marketing efforts will fail if you have poor branding. With the Internet, your customers have many options to choose from. Why should they choose your business? Great branding will help you stand out from the competition, establish trust, and ultimately drive more sales for your business.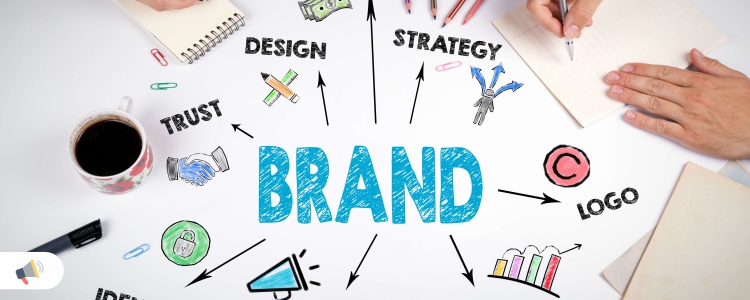 Our process:
Our Social Media Marketing Services help your business grow brand awareness, relationships, and website traffic.
Develop Brand Awareness (Followers):
Growing your followers on social media will help you increase word of mouth and referrals. Our social media marketing services will help you increase your followers with relevant people. We will ensure that your followers match the demographics, interests, and behaviors of your typical customers.
Build Relationships (Engagement):
When you build a strong connection through engagement with your audience, they are more likely to buy from you. We will help you increase engagement (likes, comments, etc.) on your social media posts. The more engagement you have, the stronger your connection is with your audience.
Increasing Website Exposure (Traffic):
Increasing your website traffic will directly influence leads and sales. We will focus on developing social media advertising campaigns that drive high volumes of traffic to your website. To increase conversions, we can add-on retargeting ads to stay in front of recent website visitors.
Advertise to your exact demographic:
Advertising through social media is powerful because you can target your exact demographic. We can help you reach people based on:
Demographics: Run laser-targeted advertisements to people based on their interests and online behaviors. We can target specific ages, locations, income levels, and much more!
Email Lists: Send your email list to us and we can run custom ads to your email database. If you have the emails of previous leads or customers, say hello to repeat sales and new referrals.
Website Visitors: Add retargeting pixels to your website and advertise to recent website visitors. Only 1-2% of visitors convert on their first visit. We'll use retargeting to increase your rate of conversions.
Proven SEO
Phase 1: Business Evaluation & Site Analysis
Become familiar with your business, your target audience and your goals. Then we analyze the current site's content, mapping, code, and keyword density to discover site weaknesses & strengths.
Phase 2: Strategy & Goal Development
Develop a customized plan to take your current site and transform it into a site that begins to rank above your competition and higher for the keywords your target audience uses the most.
Phase 3: Setup
Implementation of SEO technical prerequisites such as tools, dashboards, and analytic systems so we don't miss an inch of your optimization success.
Phase 4: Optimization Execution
Execution of on-site and on-page optimization strategies that consist of cleaning up your site's code, content, architecture, mapping, keyword usage and much more.
Phase 5: Ongoing Optimization
Provide continuous on-page optimization, blogging, link-building, consultation, and strategy to ensure lasting success for your company.